MAADEN'S 25th ANNIVERSARY CEREMONY
RIYADH - Saudi Arabian Mining Co.



MAADEN was designed to celebrate its glorious success, and project its ambitious outlook.

As a tribute to its 25th anniversary, the purpose of the concept was to design a breathtaking setting that resonates MAADEN's key role in the field, to form an immersive experience based on a tailored narrative that brings forward MAADEN's values.
In doing so, MAADEN's establishment and accomplishments are highlighted through a journey that portrays its marvellous presence, creating a sense of unity for its members - and emphasizing its ambitious future outlook.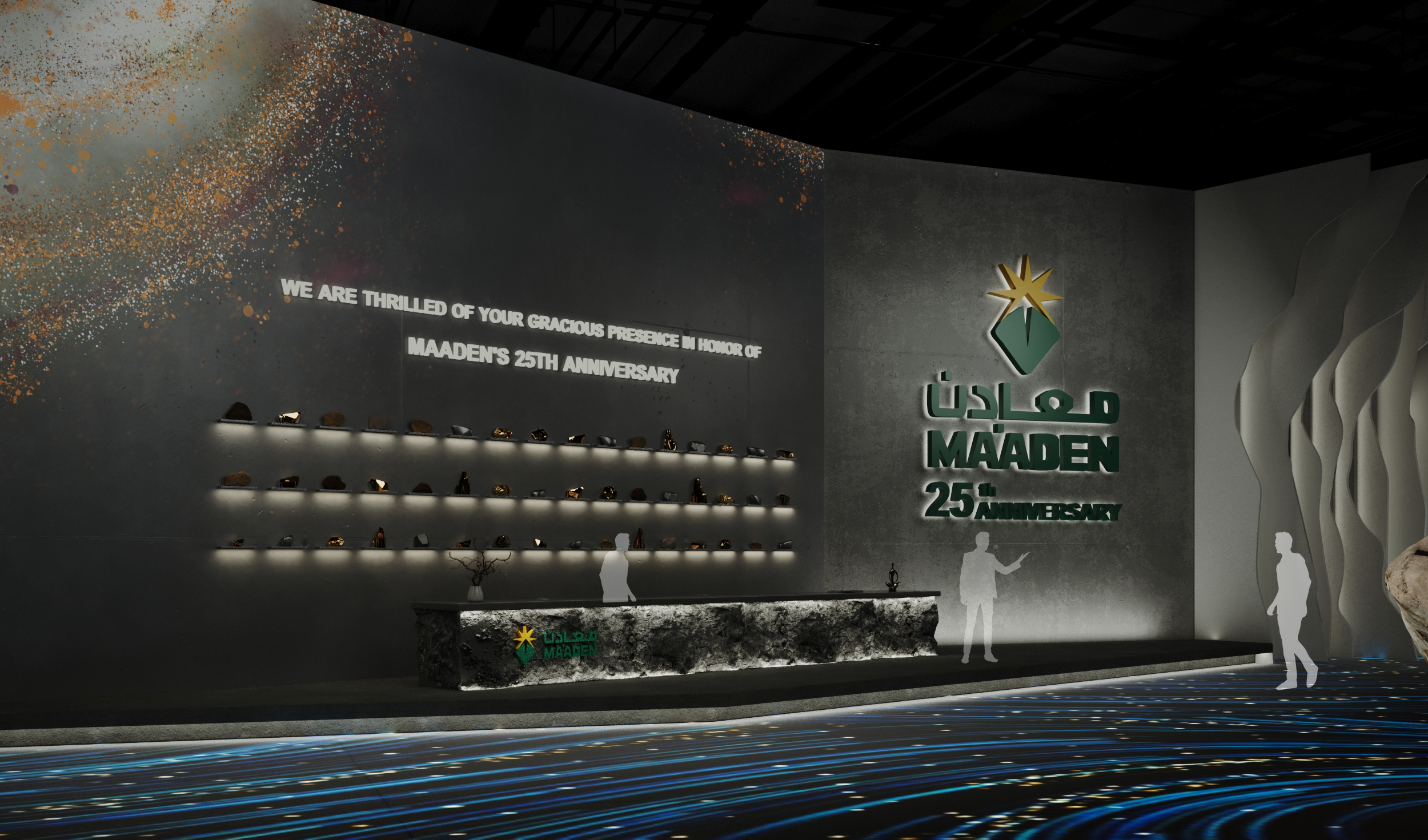 In terms of spatial direction, the spatial experience
embodies the core of MAADEN people's dimension;

GRAND, ELEGANT, IMMERSIVE
UNIQUE & OTHERWORDLY.


The venue's experience is based on a novel narrative representing MAADEN, taking the attendees through an explorative and engagement journey that submerges one's attention into the values, principles and milestones of
MAADEN : a memorable way of retaining its success, building to a commemorative celebration.



MAADEN evolves around natural and unique resources, present in the cosmic and earthly dimensions:
relying on these factors, the purpose was to portray in a tangible manner the magnitude of this wonderful reality.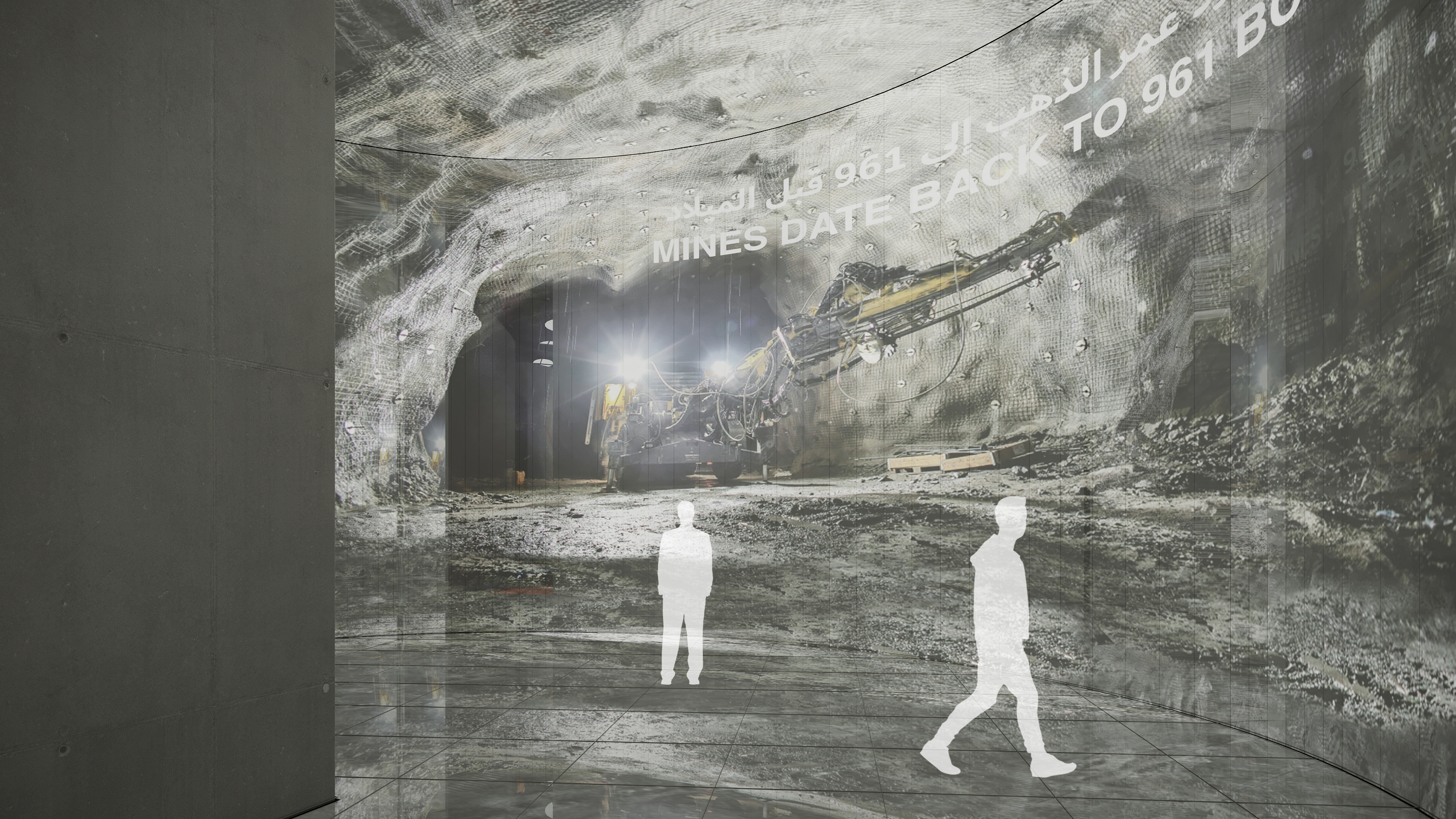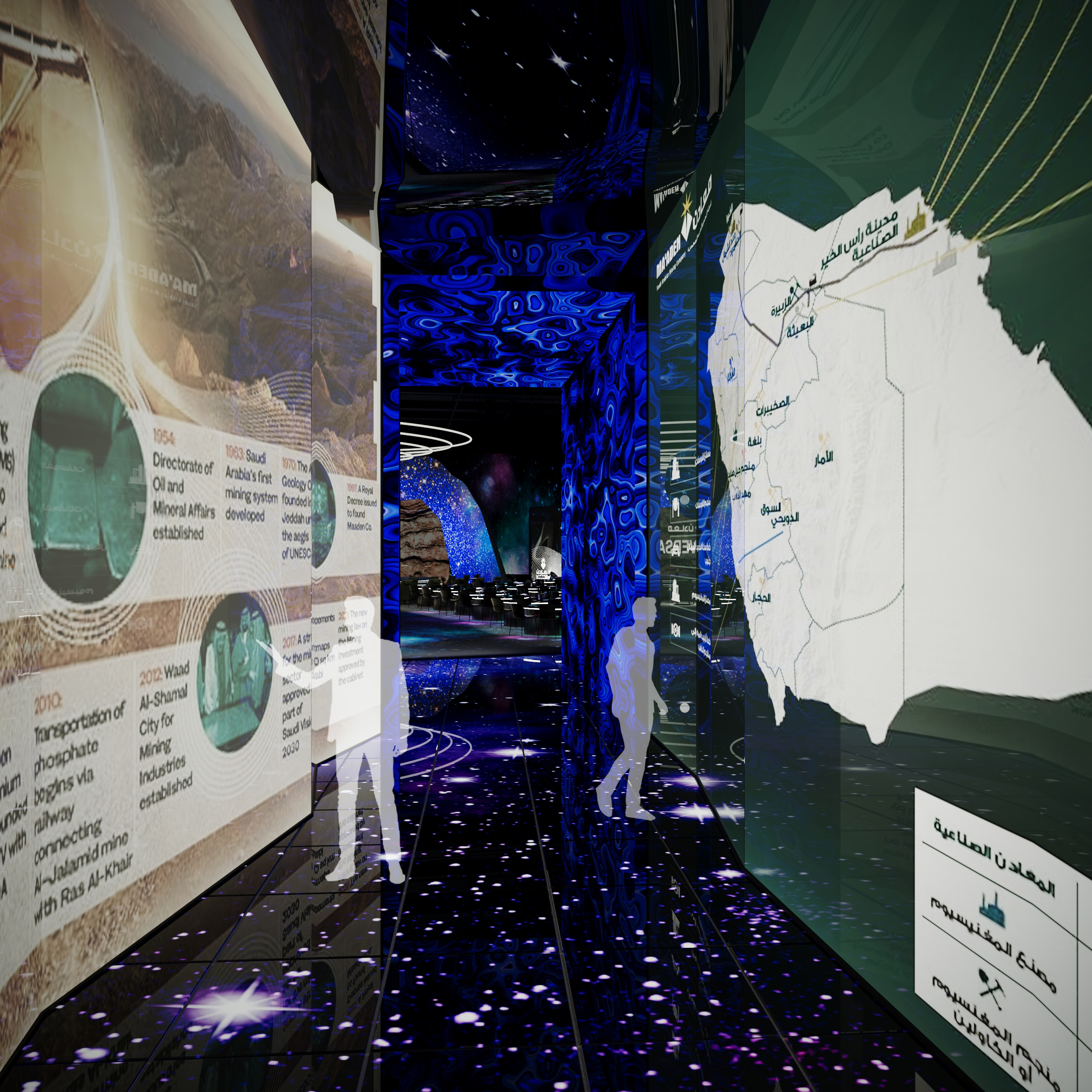 As a pioneer in the region, MAADEN's growth is showcased in evidence through a 360 immersive passage;
in which one experiences its timeline and historical turning points.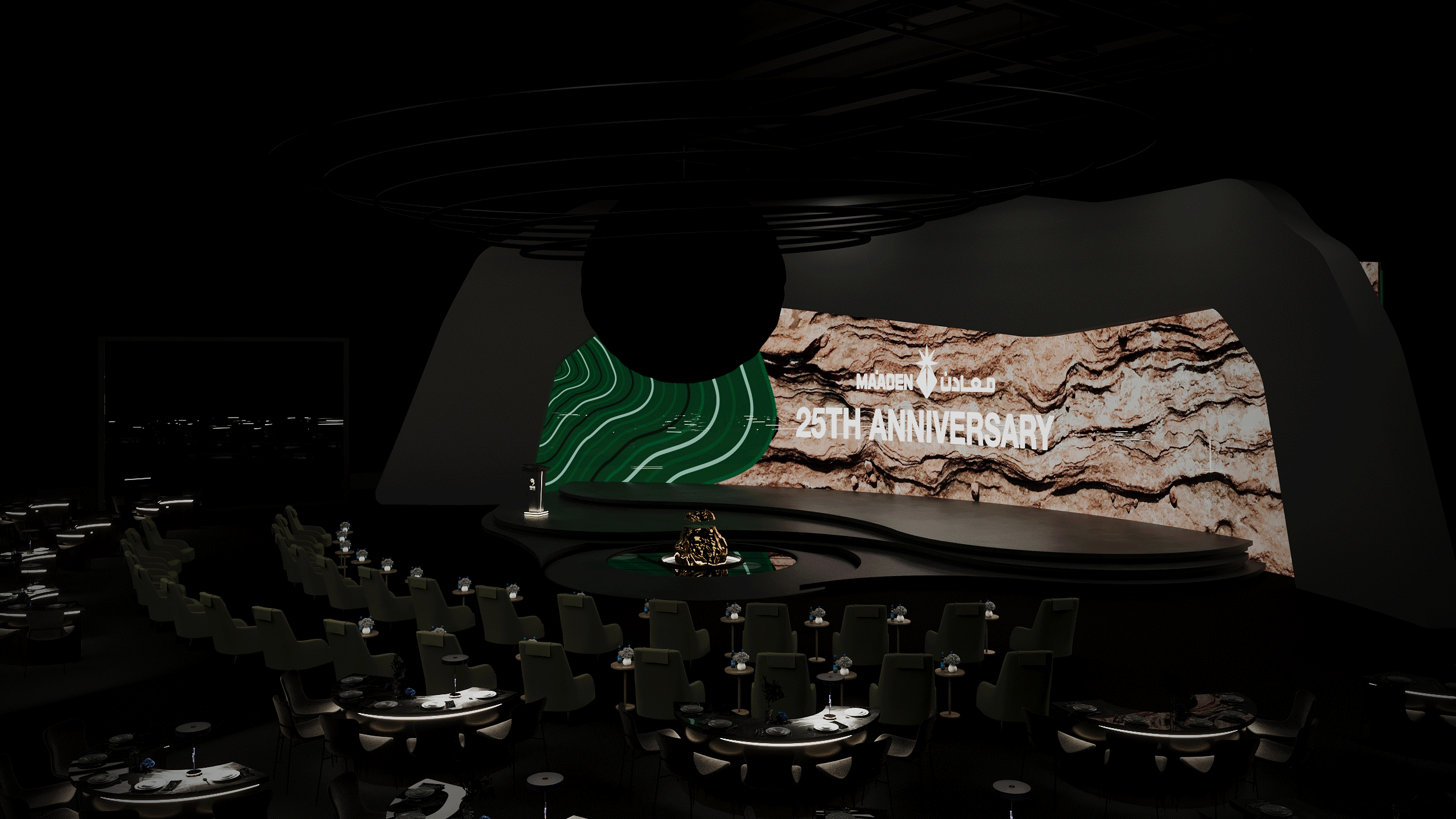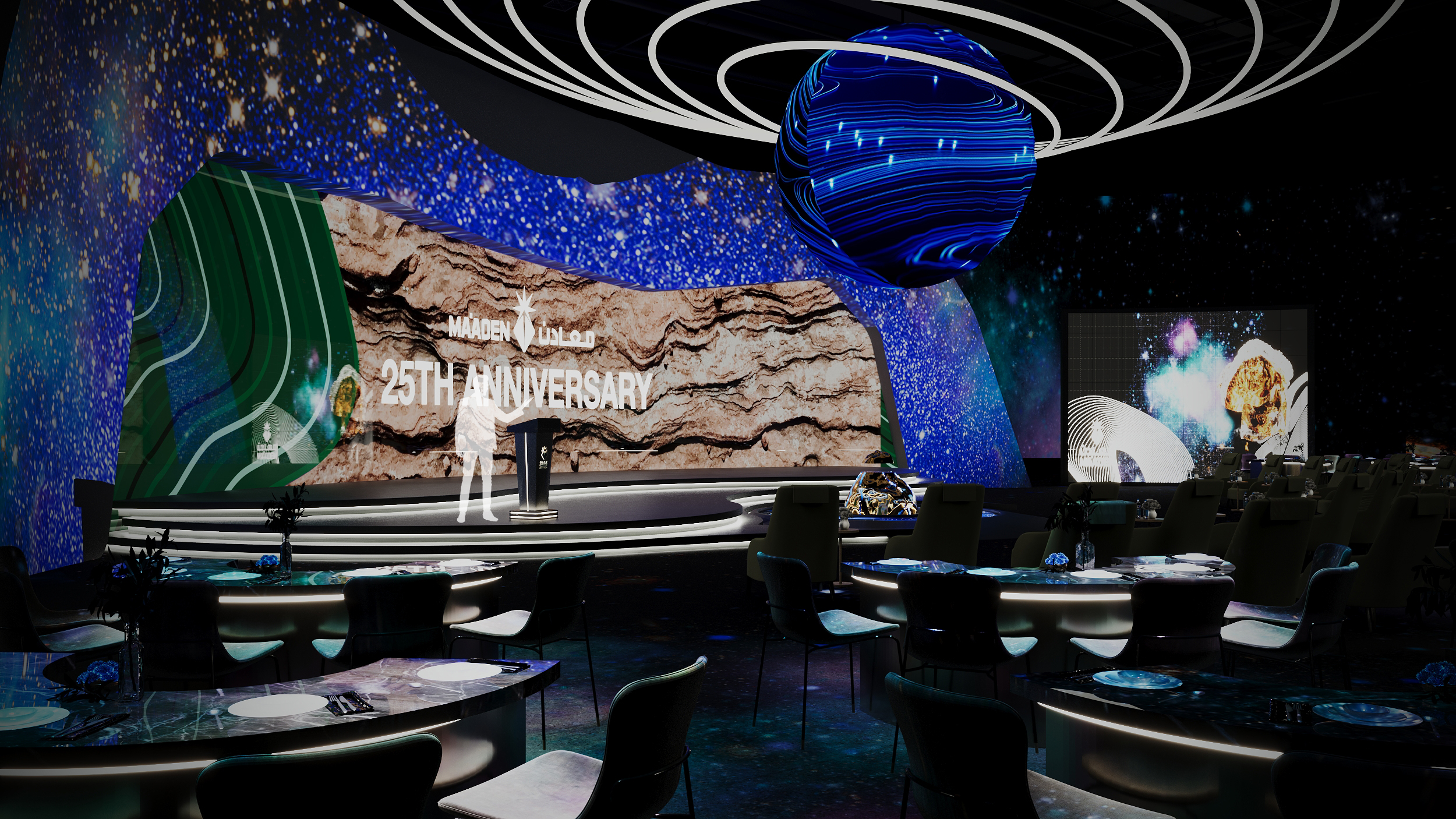 At the end, the moment of celebration is activated through an inauguration - leading to speechs and rewards taking place on the central stage, ackowledging MAADEN's accomplishment in honor of its 25h anniversary.