UNTITLED - BEFORE THINGS BEGAN
Studio PARADIGM design proposal for the Egyptian Pavilion,
in the 2017 Venice Biennale. The design was in collaboration
with architects Abd El Rahman El-Taliawi and Mohamed Alaa.

VENICE BIENNALE, ITALY - EGYPT PAVILION - 2017



Venice Biennale is the place where the boundaries of Architecture are expanded and questioned. This often takes place through the lens of the Arts, the imaginary and the critical. This encounter between Art and Architecture is the subject of the concept design, and how the space is organized.

Nevertheless, that "the pavilion is the Egyptian Pavilion" has as organic a relation to the concept design as that of contained and container, the conceptual design of the pavilion is thus essentially a project in which Egypt as a cultural and geographical continuum is invoked and represented. Rather than through motifs, the eternal is what we attempt to locate and bring forth.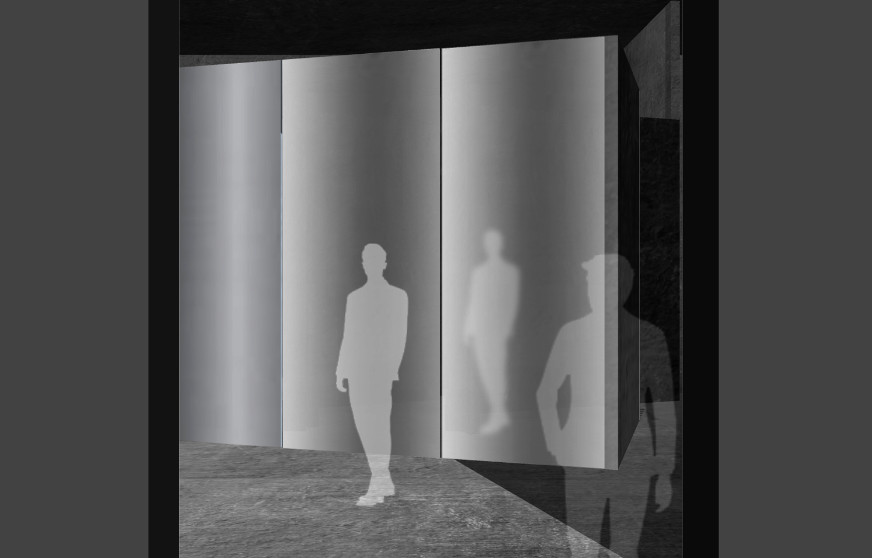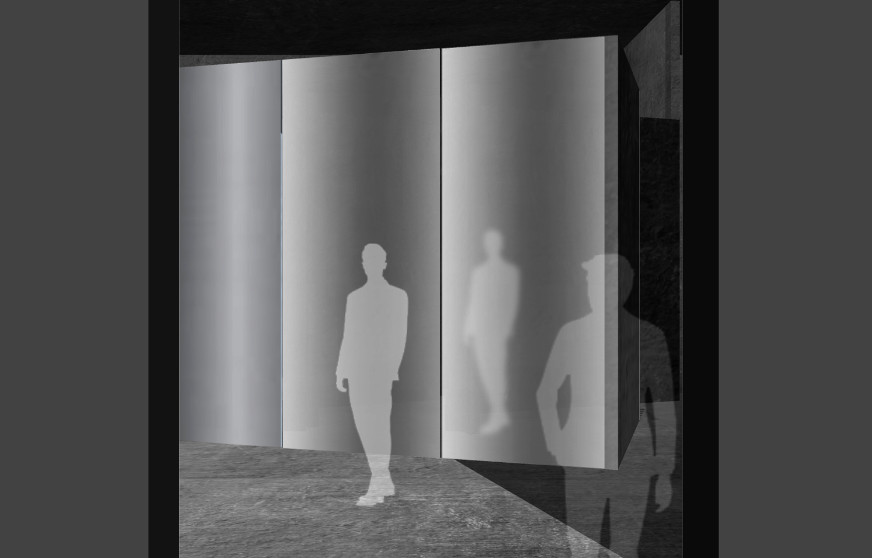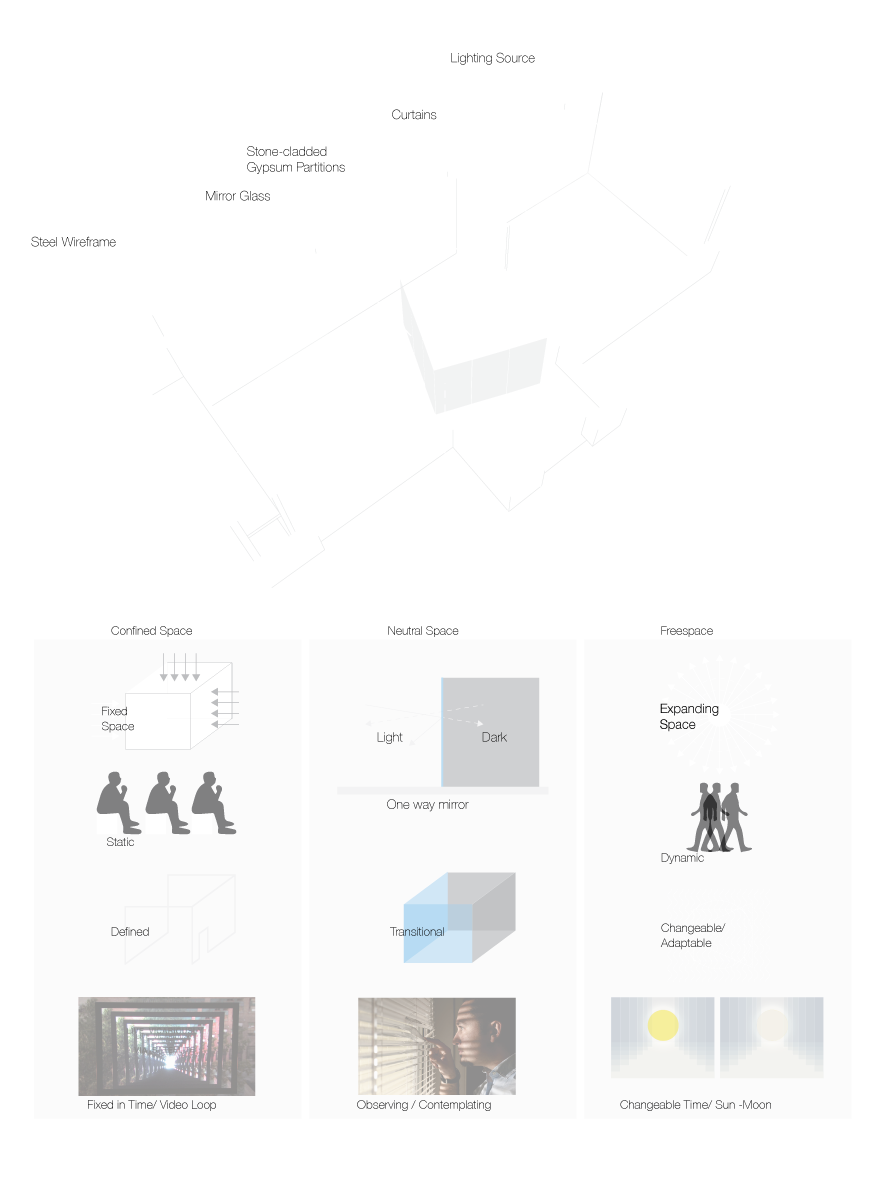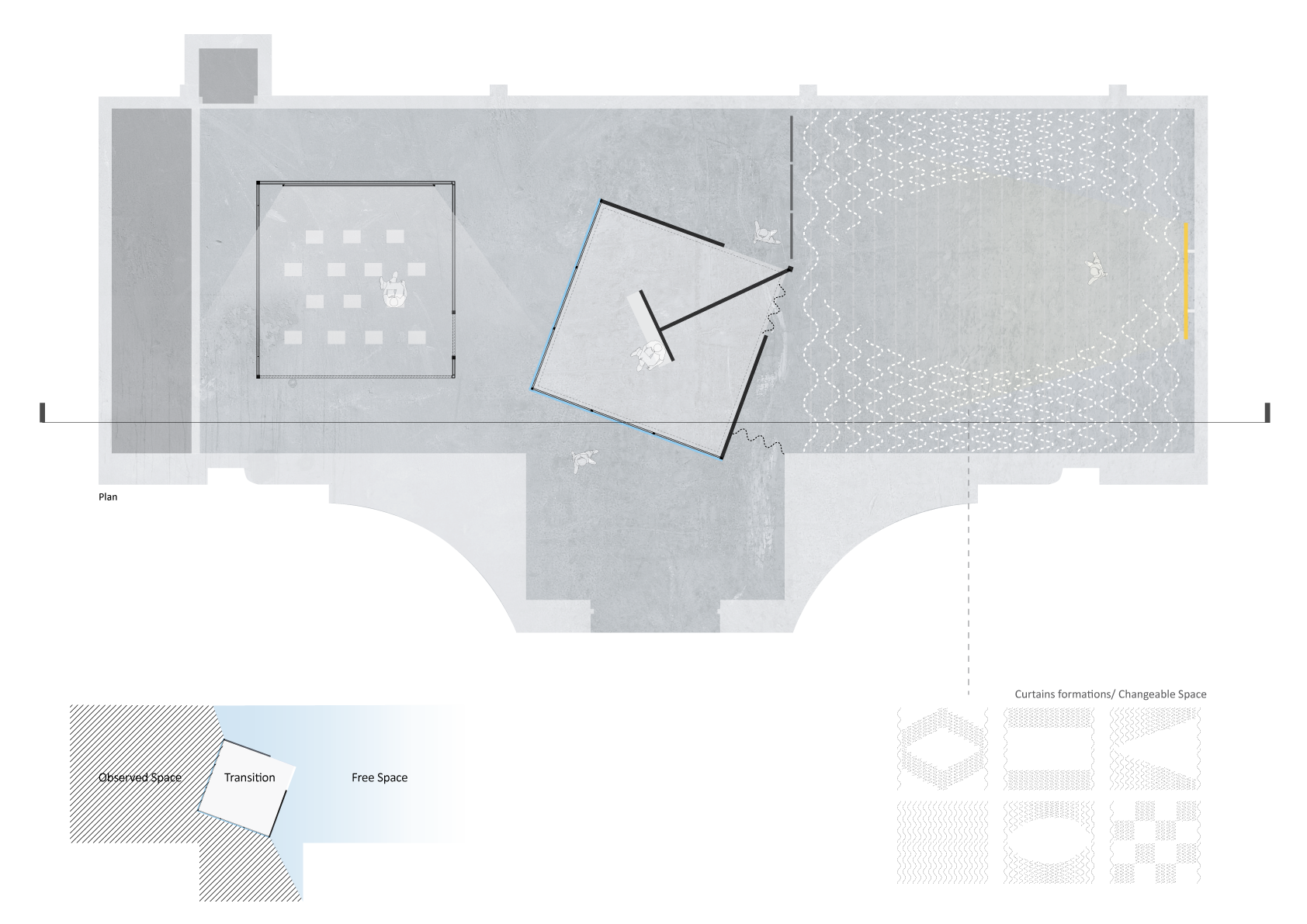 The project is an experiential journey to free space within.
The visitor is lead in scenography through a mirrored cube enclosing space, a wireframe cube drawing the limits of space, and finally into a chamber of movable semi-transparent curtains; this final experience is lit by a clock-timed golden lighting source.

The scene, 'Before Things Began', depicts the light source in the midst of curtains as the sun in a sea of waves or a sky, both deep down and high.